All can offer is a sincere - WOW! - after catching up a bit on the recent threads. Too many folks to recognize, but the efforts by Mark Yundt and Mike to share their carving experiences and expertise are truly outstanding. To say their contributions are interesting and educational just doesn't quite cover it.
I got on-line to catch up a bit and post a pic or two of my latest carving efforts. I'm feeling a bit humbled tho after seeing what some other folks are accomplishing.
I've got the itch to enter a competition out our way...Vancouver, WA in fact. It's the Columbia Flyway show. I've done a few songbirds since I started carving this spring. But, I wanted to do some waterfowl. Since teal are little guys/gals, I thought maybe a pair of Cinnamon Teal might be the ticket. Not too many square inches on teal.
The hen is still molting. It's a pretty serious molt since her head keeps falling off. I've made some progress since taking this photo tho.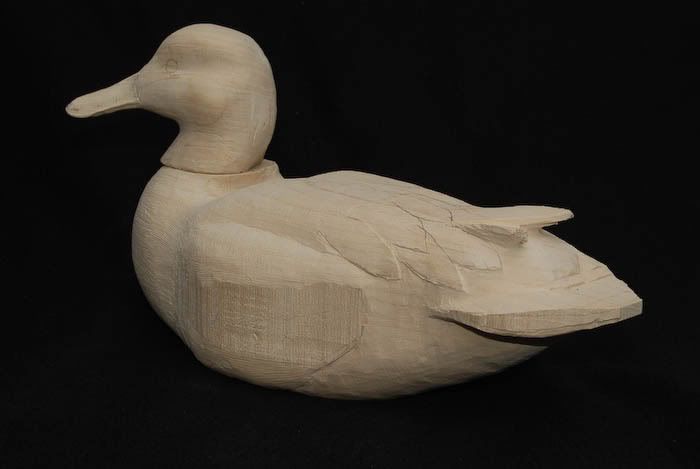 The drake is further along. The painting is filling me with a bit of apprehension (maybe terror is a closer fit). But, I think it's ready for that step.