Last October I lost my construction job and was out of work only two days. Lucky! The new construction company that I went to work for said that they knew I carved and there would be future work for me. Yea right! Well they came thru last month. A church that we are working on happens to be the church that our owner goes to so he is donating a gift that I am carving. I meet with the church committe and they had invisioned something on a wall that was curved and 40' L. X 16' H. Ouch!
I decided that if I made three wooden linens hanging from rods I could spread them apart to help take up room. Two linens are 3' X 5' and one is 4' X 5'.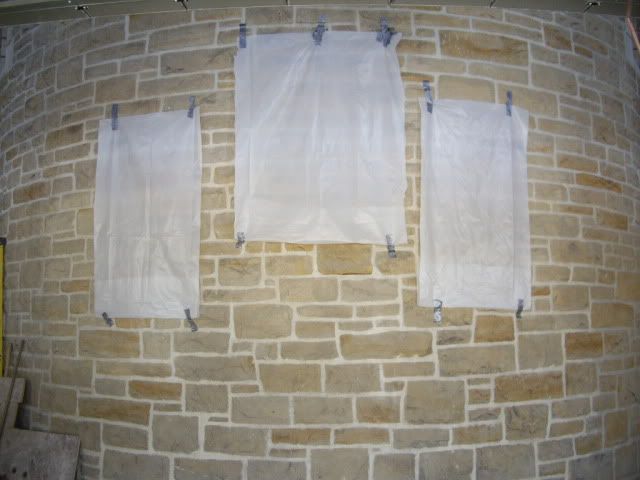 They wanted their three word mission statement so I gave them my vision for the wall. I was given a go ahead. Yeppy!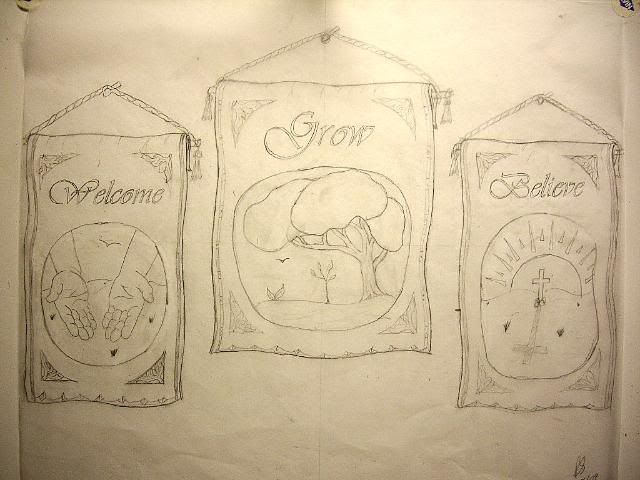 I'll post more pictures tomorrow.