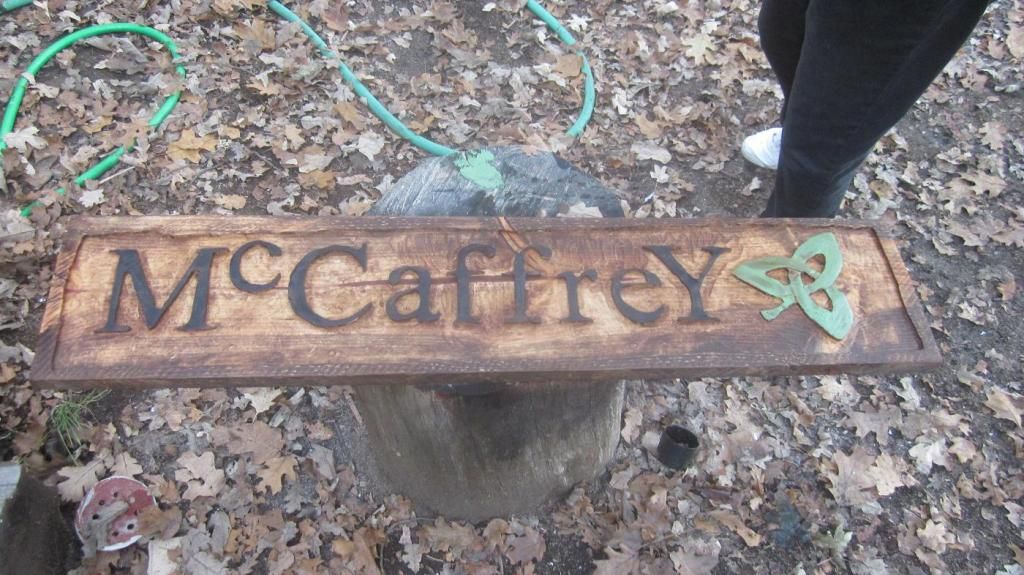 Hello! it's been awhile since I have created much of anything, but this is my newest creation! I have always wanted to carve signs! It's very rough, I know it, but for my first one, I am really happy with it!
We were super lucky enough to just buy our first home and at the end of the driveway is an empty space where a sign used to hang
My boys and I carved this one for my husband's birthday today! I am really excited to give it to him and I can't wait to hang it at our new place!
It's a 2.5" thick bit of rough milled pine and I used a router to remove most the back excess and chiseld for the corners and details.
Can't wait to make the next one
I think I will need to make some numbers for the street adress
Good to be back and posting! Looking forward to any tips and tricks may be offered!