...am I crazy as well
?
I just received the following knife from a friend whom I had told I was getting into whittling.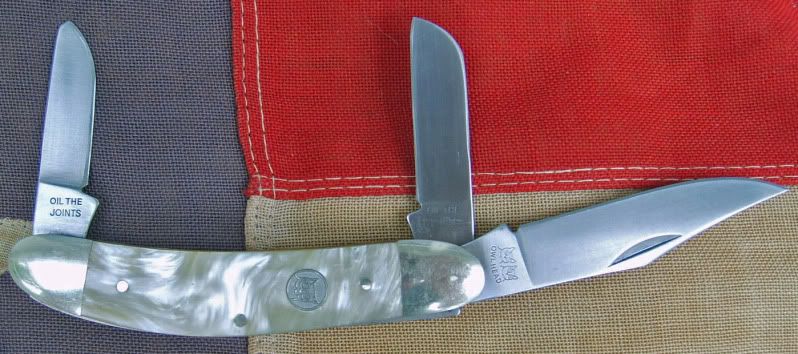 The reason I ask if I'm crazy is because, thus far, I like this 'sow belly' knife much better than the 3 or 4 Camillus knives I have used for whittling.
However, from what little I have come across doing some research on the internet, I did not get the impression that Owl Head knives were too highly regarded.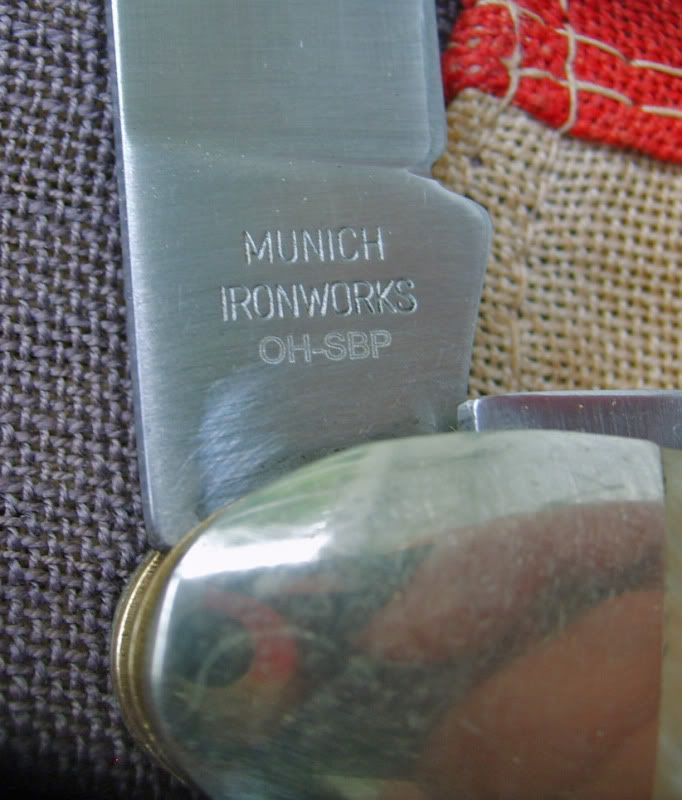 From what I have learned thus far, the Berlin Ironworks does not exist and these German knife parts (if they are in fact German made) were shipped off to China for assembly. Any ideas what the "OH-SBP" stands for?
So, what is your experience with these knives? Are they decent in terms of taking and keeping an edge? Would it be worth sending out to have it professionally sharpened. Or, is it worth me trying to sharpen the knife myself and given its middle-of-the-road quality it's no great loss if I learn how to sharpen through a little trial-n-error?
Tim